HEADTEACHER'S LETTER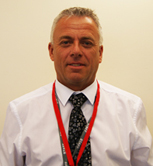 Thank you for showing an interest in Collegiate High School. We hope you will find this website interesting and informative, and that it will give you an insight into the life of our learning community.
As ever, in our constant strive to improve, if you can think of a way to improve our website, or indeed our School, please leave your suggestion or comment on our website on the home page. Together, we will achieve better things for all.
This website can only offer you a snapshot of the huge variety of high quality educational experiences and opportunities available at Collegiate, but we hope it does capture our focus on high aspirations, excellent teaching and learning, and an appropriate curriculum for every student.
Alongside this, we offer tremendous support, care, and guidance, for every member of our School community. We pride ourselves on how we listen and consider the views of our students, families, staff and other partners.
We value every student equally, whatever their background or ability.At Collegiate High School, every child really does matter because 'Collegiate Cares' about:
every student's right to high quality teaching and learning
every student maximising their potential and achieving to the highest levels possible.
every student having employment or learning choices beyond our School.
every student being safe, supported and happy at our School.
every student developing as an individual ready to take their place in our democratic society.
We really hope that you will choose to visit us and join us at Collegiate High School - a learning community that is disciplined, caring and supportive, and where we aim for excellence in every aspect of School life so that your child can thrive.
If you require any further information please do not hesitate to contact us.
Best wishes

Mr Topping
Headteacher
Joanna Higgs
Head Girl

Jake Walley
Head Boy